When I was diagnosed with Celiac Disease a few years ago, it felt like the sky had fallen. Having to now follow a very strict, non-negotiable, gluten-free diet (especially as a lifestyle writer/editor who specializes in food) was rather gutting (pun intended) news for me. I said goodbye to the pleasure of eating a perfect croissant that shatters when you bite into it, and the chewy texture of artisan sourdough bread. But that did not mean I wasn't still all about food. It just meant I needed to be more resourceful to find GF alternatives that would satisfy. That's where Choices Markets came in. Here are 5 treats that make my new world of gluten-free eating a happier place.
Not all wraps are created equal, and many just fall apart while you attempt to eat them. Not Wrawps. These dehydrated, organic wraps get soft and pliable when you slather them with humous (or your favourite spread) first, before adding fillings. Low carb and Paleo are also a plus, as is the fact that they are made from veggies, fruit and seeds so they pack a nutritional punch. Great for a breakfast burrito or quick lunch.
Quinoa Triple Fudge Bars by Wise Bites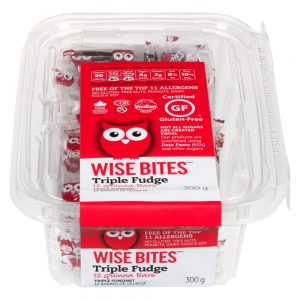 I love to shop local, and these are made in Richmond. 3 pm at my desk usually has me feeling the need for a cuppa tea plus a little something sweet. Think of these as little brownies but powered up with protein and fibre and missing nasty stuff like high-fructose corn syrup. Two-bar packages mean grab and go is easy. Always the clincher in any gluten-free taste test? My kids love 'em.
Crispbread Oats by Sigdal Bakery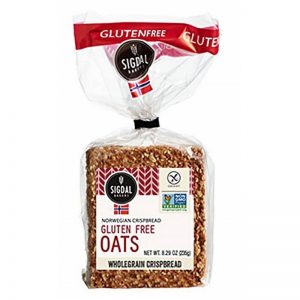 You don't know what you're missing until you can't have it anymore. I used to take crispbread for granted, until I had to start really reading labels. This Norwegian brand does a gluten-free oats and sunflower seed variety that could fool anyone blindfolded. Check out their Instagram for seriously mouth-watering inspiration.
Hemp Energy Bars by GluteNull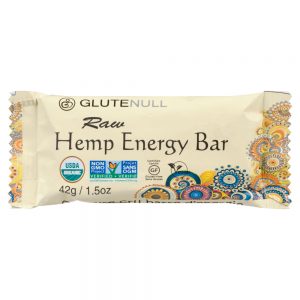 I now stash healthy snacks in my car's glove box in case I get stuck without any gluten-free options for lunch on the go, which happens often. These 2-bite bars are individually wrapped, and really satisfying. Packed with hemp hearts, dates, seeds, walnuts and other good-for-you ingredients. Bonuses? Only 65 calories in a guilt-free bar, plus the local angle I always appreciate – made in Coquitlam.
Extreme Fruit and Nut Granola by Bakery on Main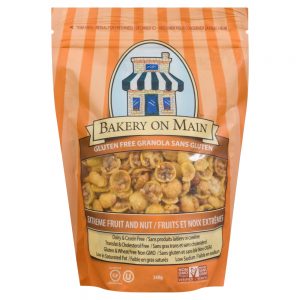 Truthfully? I wouldn't call this 'granola'. Granola is something I would mix with Greek yogurt. This I'd call a turbo-charged cereal with a gazillion textures in one satisfying bowl. Think of it as flakes made from brown rice, ancient grains, and navy beans (I know right?) blended with 9 different seeds, nuts and dried fruit. I add milk and enjoy a crunchie breakfast that doesn't go soggy.