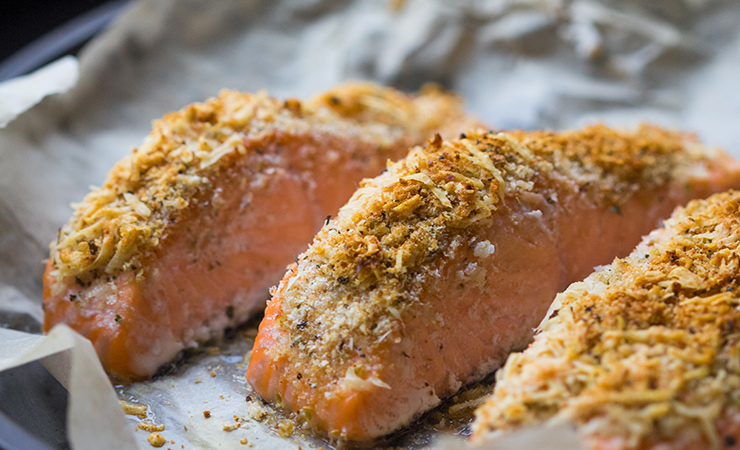 Directions
1. Preheat the oven to 400°F. Line a baking sheet with aluminum foil. Lay the salmon skin side down in the centre of the baking sheet. Season it lightly with salt and pepper.
2. In a bowl, crush the Kettle Brand potato chips and add lemon zest and dill. Mix until the chips resemble coarse crumbs. Mix in 1to 2 tablespoons of oil until incorporated.
3. Coat the salmon with a thin even layer of the crumb mixture. Pat them on the fish gently so they stay put. Bake the fish for about 20 to 25 minutes or until the chip coating is nicely browned.
4. Using 2 spatulas, transfer the salmon to a serving platter. Be sure to place the spatulas at either end of the salmon so that it transfers all in one piece. Serve immediately.
Take a picture of your beautiful creation and share it on Instagram with @kettlebrand using the hashtag #mykettlecookoff for your chance to win a free case of chips! Last tag accepted on September 1st, 2016. No purchase necessary.