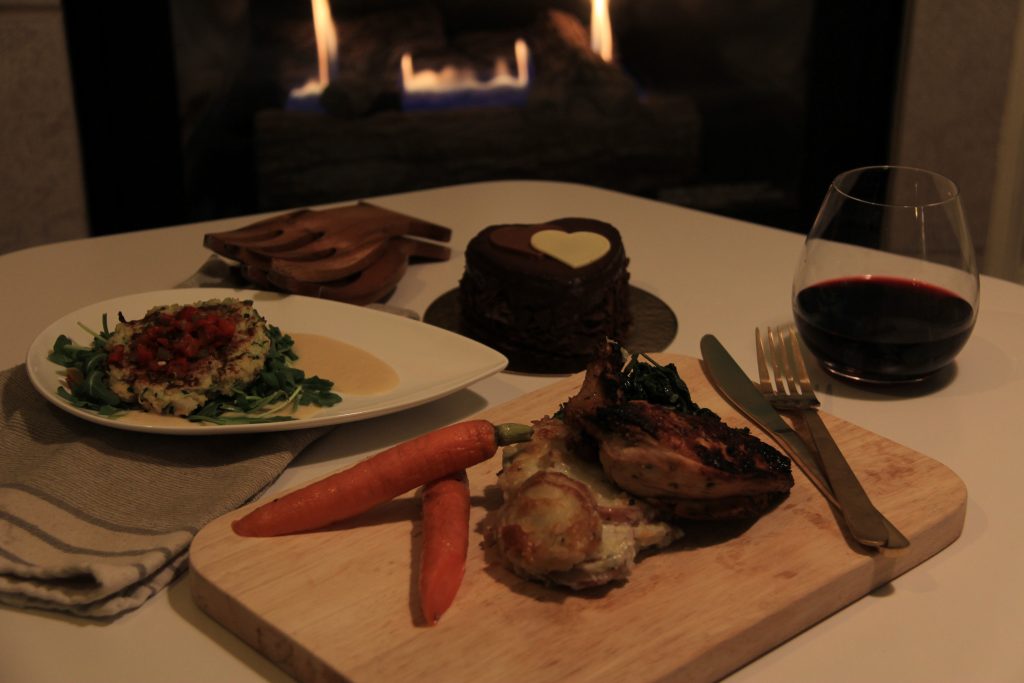 New! Take home a complete meal, expertly prepared by our team. Within our meal kits you'll find local ingredients and delicious flavours. Simply heat and serve to have a delicious meal on the table in 30 minutes or less. From the appetizer to dessert, we've done the hard work for you so you can enjoy more time with your partner.
Featuring:
Crispy Zucchini Prawn Fritters with Arugula Salad served on a creamy White Bean Puree.
Roasted Chicken Supreme with Maple Soy Glaze, cheesy Scalloped Potato Gratin, plus sauteed spinach and kale and roasted carrot sides.
Two Hearts Become One Chocolate Cake to finish. Serve with ice cream for extra decadence.
To place an order, head in store to speak with a member of our deli team. Pre-orders close February 10th.