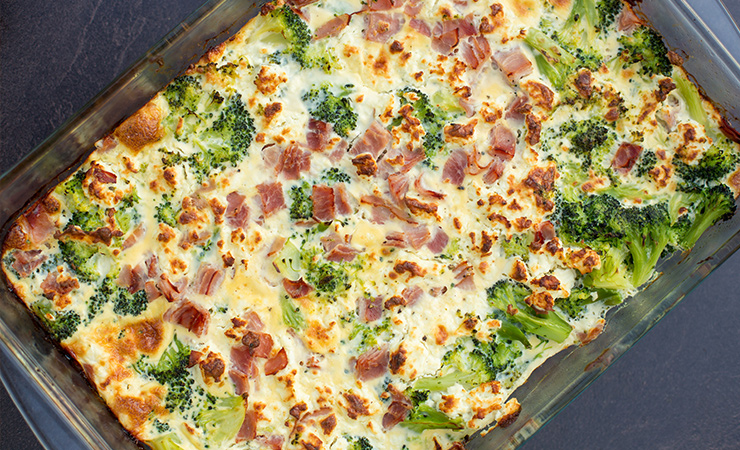 Directions
Preheat oven to 350ºF.
Heat 2 tablespoons of oil in a skillet and brown mushrooms. Remove and set aside.
In the same skillet, heat the rest of the oil and fry pancetta until crispy. Drain on paper towels and set aside.
In a seperate saucepan, sweat the onion in the butter, add the flour and cook for 3 minutes, stirring constantly. Do not brown. Whisk in milk and add nutmeg and cayenne. Bring to a boil, reduce heat to medium and cook for ten minutes, stirring occasionally.  Add 3/4 of the cheese and stir until melted. Remove from heat and add blanched broccoli and mushrooms.
Pout mixture into an ovenproof casserole dish and top with remaining cheese and pancetta bits. Bake 20 minutes and serve hot.
Serves 6