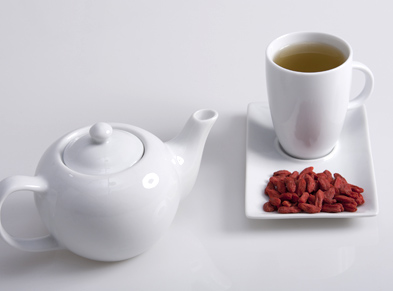 The best way to utilize all of the health benefits of Goji berries is simply by soaking them. Eating dried fruit can be very taxing on the digestive system and can be the cause of many stomach ailments. Adding cold water to dried fruit is almost as good as bringing it back to life.
Directions
Use one heaping tablespoon of Goji berries per cup of Goji tea.
Place dried Goji berries in teacup or teapot.
Soak the berries in cold water using enough water to cover.
Cover and let sit for at least 4 hours.
Add boiling water to soaked berries.
Strain berries or enjoy them with your tea.
Drink hot!
Recipe courtesy of St. Francis Herb Farm