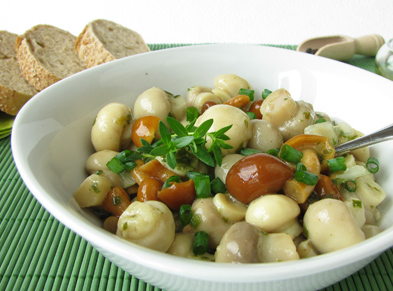 This month we have a very simple, yet delicious salad recipe for all to enjoy. The mushrooms in this dish are an excellent source of potassium, while the mustard seeds are a source of selenium, a nutrient which has been shown to help prevent cancer and reduce asthmatic symptoms, among other traits.
Directions
1. Soak mustard seeds in vinegar overnight.
2. Sprinkle salt into vinegar and mustard seeds and add oil.
3. Combine remaining ingredients with the mustard mixture and toss together. Enjoy!
The salad may be eaten immediately or refrigerated for up to 24 hours. Remember that the raw mushrooms' consistency will change when dressed and refrigerated.