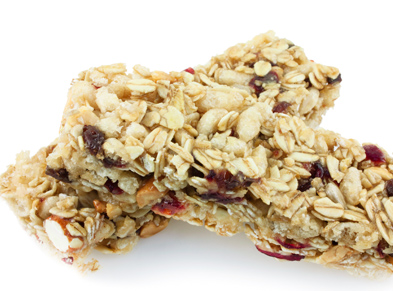 You can be as creative as you want with these bars - add different nuts, or nut butters, molasses or barley malt extract instead of brown rice syrup, cereal, coconut, and of course your choice of protein powder flavour. I even added glutamine to my last batch.
Directions
– On low heat toast quick oats.
– Add other dry ingredients and mix into large bowl.
– On low heat combine nut butter and brown rice syrup.
– Remove from heat and add oil and protein powder.
– Add to dry mixture and mix thoroughly.
– Press onto greased cookie sheets and refrigerate.
Makes 30-40 bars. Store bars in fridge or freezer for longer shelf life.
Tips:
– For drier bars, add one additional cup of protein powder to dry mixture.
– Cut into bars and put in little baggies for on the go!
Check other homemade granola recipes:
Caleigh's Home-made Granola
Super Granola