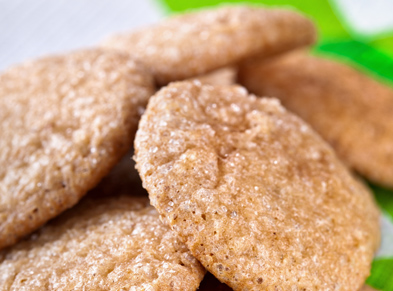 Enjoy these delicious cookies and reduce the risk of cardiac disease. Omega-3 fatty acids can improve one's blood lipid (cholesterol and triglyceride) levels and decrease the risk of coronary heart disease.
Directions
1. In a large bowl, put boiling water, molasses and quinoa, stir and soak for 15 minutes.
2. Add oil, eggs and vanilla and stir.
3. Add dry ingredients and stir until combined.
Add fruit and nuts.
4. Place spoonfuls on lightly greased cookie sheet.
Bake for 20 minutes at 350 o F.
Makes 18, 2ozcookies.
*Salba® is the richest whole food source of Omega 3
fatty acids and also provides an excellent source of
minerals, protein and fibre.