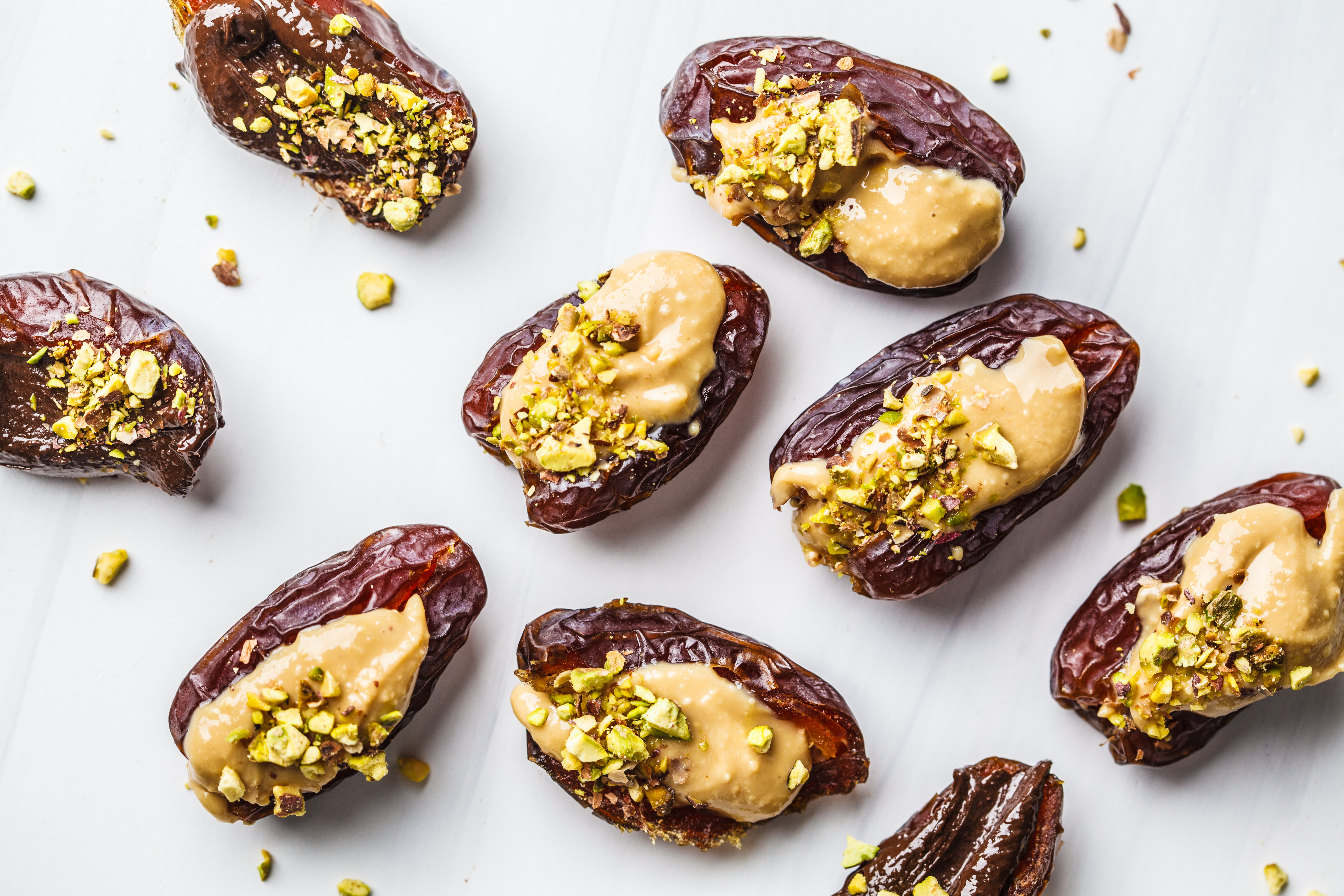 By Rachelle Duckworth, RD(t) Choices Markets
Directions
1. Chop dates in half and remove pit.
2. Add a heaping tsp of Spread 'Em Garlic Chives & Garlic Cream Cheeze to the middle of the date.
3. Crush pistachios with a rolling pin into fine pieces.
4. Sprinkle pistachios on top of the Cream Cheeze spread.
5. Serve!
Serves ~ 10 (4 person)