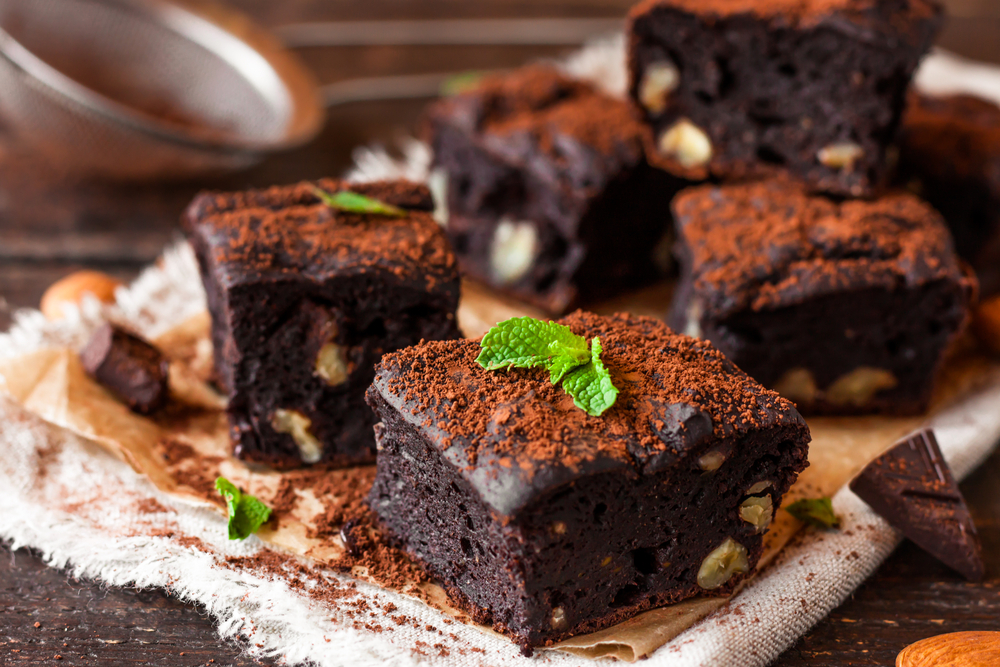 These vegan, gluten-free brownies swaps common ingredients for healthier items that you won't even miss. Black beans and raw cacao powder (the unheated and unprocessed counterpart of common cocoa) make these treats a great source of iron AND magnesium. Plus, tons of fibre from the bean and chia seed this brownie recipe is more than just a sweet treat.
Directions
Make your chia seed eggs – combine chia seeds and water and let sit for 10 minutes.
Add beans and chia eggs to a high speed blender and blend until smooth. In a bowl, combine bean mixture with remaining ingredients and stir to combine. Mix in chocolate chips and walnuts if using.
Bake in a greased 9×13 brownie pan at 350 degrees for 45 minutes or until a fork comes out clean.
Nutrition Facts per serving, makes 12 serving:
Calories 141, Fat 7g, Carbohydrates 16g, Fibre 3g, Sugar 8g, Protein 3g, Sodium 101mg, Potassium 54mg