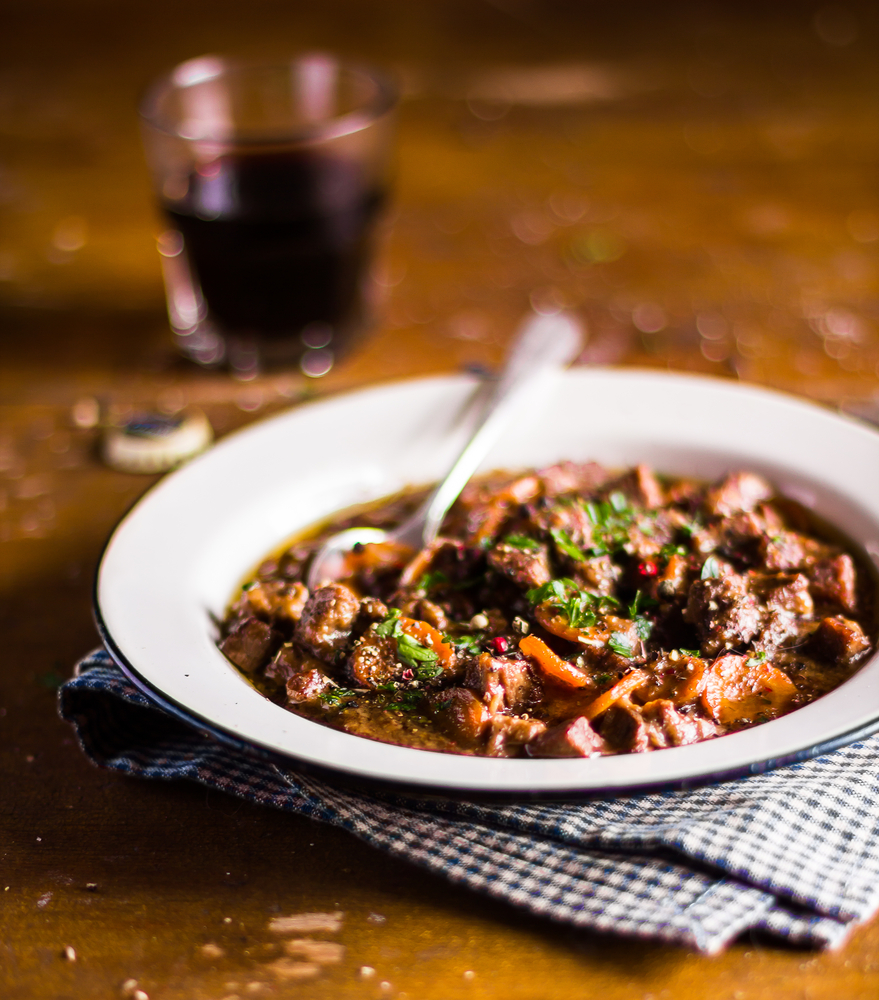 By Choices Executive Chef Antonio Cerullo
Directions
Marinate the beef stew in red wine for at least 4 hours, or overnight in fridge for best results.
Drain meat, saving all liquid.
In a large skillet heat 2 tbsp extra virgin olive oil and proceed to  brown meat in small batches. Lightly season each batch while cooking with salt and pepper. Once browned place in a large Dutch Oven or a heavy bottomed soup pot, which is not yet on any heat source.
Continue browning all meat in small batches making sure to oil the pan with each new batch. Once all meat has been browned and transferred to Dutch Oven (or soup pot), deglaze skillet with small amount of wine marinade. Pour deglazed drippings into the Dutch Over (or soup pot).
Wipe dry the skillet, and place 2 tbsp of extra virgin olive oil and proceed to brown all the vegetables in small batches. Once vegetables are golden add to browned meat. Add remaining wine marinade,  stock, spices and herbs. Place on medium high heat until simmering begins. Reduce heat to a very slow simmer. Cover and stir occasionally. Continue simmering for at least 2 hours or until meat is fork tender and begins to break apart. Remember to check seasoning of stewing liquid while cooking and adjust according to taste.
Serve over mashed or roasted potatoes.
Perfect pairing by Everything Wine South Surrey – Serve with Hidden Crush Cabernet Sauvignon