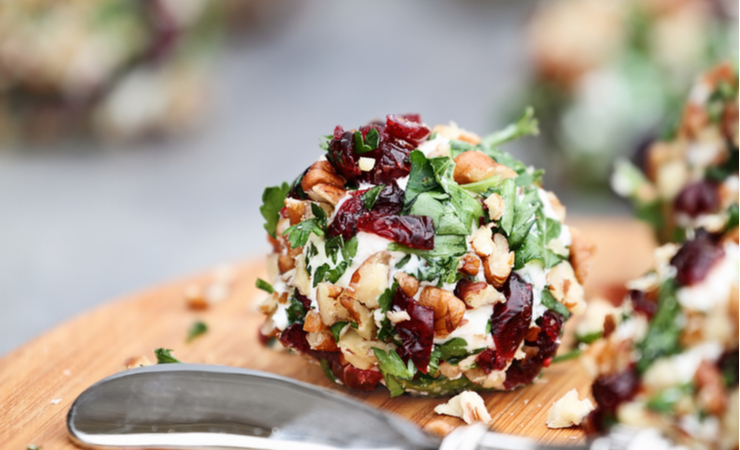 Directions
To soak the cashews: In a small bowl, cover the cashews with water and soak overnight.
To toast the walnuts: Preheat oven to 350 F. Line a baking sheet with the walnuts and toast for 5 minutes. Once toasted, pulse them in the food processor 1-2 times.
Drain the cashews and add them to a food processor along with the lemon juice, nutritional yeast, melted coconut oil, miso paste, garlic, and salt. Blend until the mixture is very smooth, making sure to stop and scrape down the sides of the processor as needed. Add the thyme leaves and blend.
Line a small bowl with plastic wrap and add the mixture in. Manipulate the plastic wrap to form a ball, twisting the top once it is formed to your liking. Refrigerate the cheese ball for 2-3 hours.
Remove the cheese ball from the plastic wrap. On a baking sheet, roll the ball in crushed walnuts to cover. Next, press the cranberries onto the outside of the ball.
Can be served immediately or kept covered in the fridge until ready to serve.
Serve with crackers, fruit, or fresh or pickled veggies.