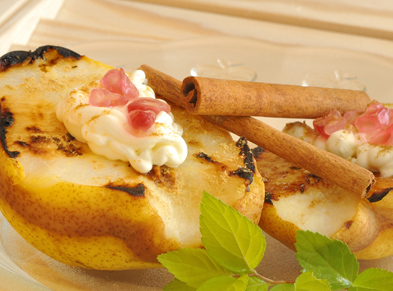 When pears are in season, this will become a family favourite. It's soft and mildly sweet and is sure to please babies, kids and grownups. It makes a great dessert or snack during the day and is delicious served with it with a bit of plain yogurt.
By Nadine Day, RD. ©The Heart and Stroke Foundation. Featured in Choices' new Resource Guide and Recipe Book, How to Grow a Healthy Kid.
Directions
1. Preheat oven to 350°F (180°C).
2. In a medium-sized baking dish (or in 4 individual ramekins) add the pears and the cinnamon.
3. In a bowl combine the oats cinnamon and maple syrup. Scatter over the pears. Bake for 30 minutes. Serve hot or cold.
Makes 4 servings