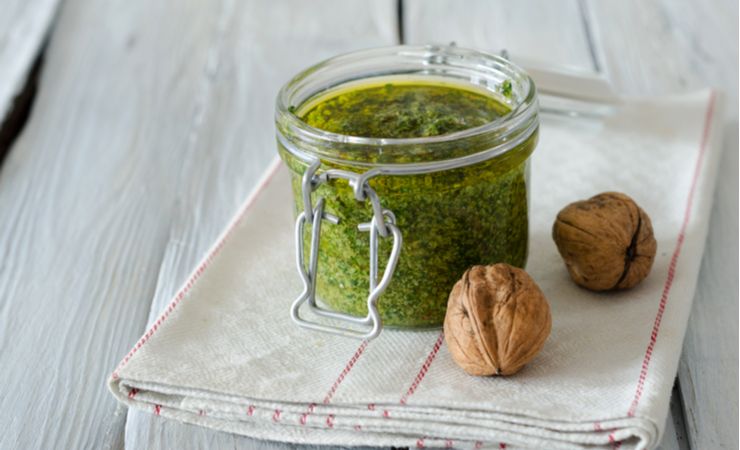 Directions
Make the yam bites:

Preheat the oven to 375 degrees F
Place yams in a medium bowl, add 1 Tbsp olive oil, and mix to spread oil evenly
Arrange yam slices into ¼ inch slices and arrange on a baking sheet and add pepper and sea salt to taste.
Bake for 20 minutes on one side, turn bites over, and bake for another 15 minutes (or until cooked through)

Toast the walnuts: Preheat the oven to 350 degrees F. Line a baking sheet with the walnuts and toast for 5 minutes. Once toasted, pulse them in the food processor 1-2 times.
In a food processor, add the garlic cloves and process until it is minced.
Add the kale, toasted walnuts, lemon juice, salt, pepper, and olive oil.
Scrape down the sides of the food processor as needed.
Add more lemon juice, salt, or pepper if necessary.
Top each yam bite with 1-2 tsp of pesto, and garnish with sundried tomato.
Alternatively, serve pesto on crostini, crackers, or fresh veggies.