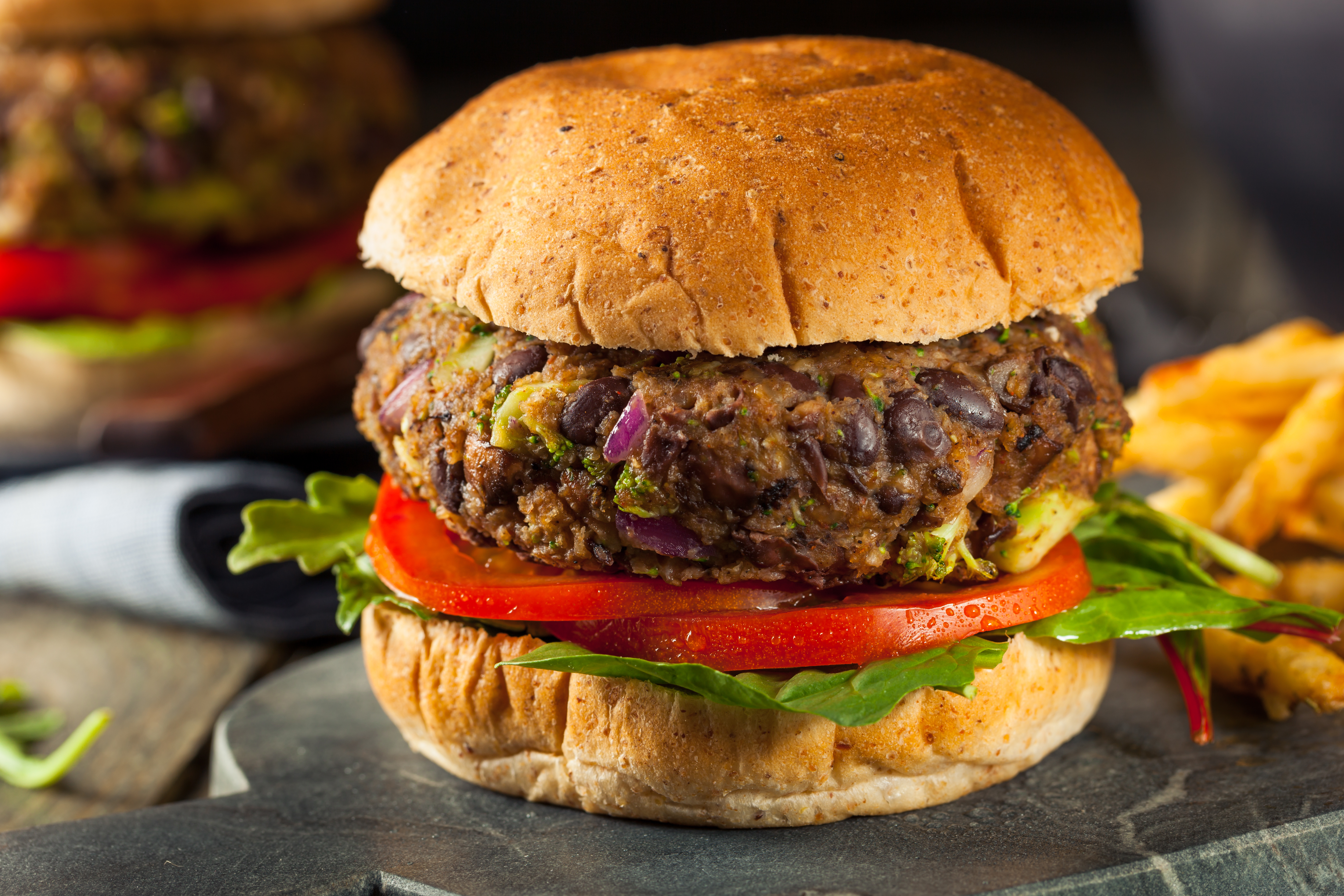 By Rachelle Duckworth RD(t), Choices Markets Nutrition Consultant Kitsilano
Directions
 First, you're going to want to cook your sweet potatoes. I don't know about you, but I don't have much luck with thoroughly cooking sweet potatoes in the oven, so I steam them in the microwave! Dice your sweet potatoes into small cubes about 1/2 inch in size. Place the cubes in a microwave safe dish, season as desired (I love pepper) then cover and cook them in the microwave on HIGH for 5 to 7 minutes. Let them stand for 5 minutes.

While your potatoes are cooking, measure and grind your quinoa in either a food processor or a blender (I used a Vitamix). Add in your rinsed black beans, garlic, chopped onion, soy sauce, and spices.

Once your potatoes are done, add in the steamed cubes into the food processor/blender and blend until the mixture is smoothly combined.
Roll your patties into 8 equal balls and set aside.
Grease your skillet/pan with coconut oil and pre-heat it to ~300°F (medium).
Flatten your patties and place them on the pan. Cook each side for 6 minutes, flip, then cook the other side for another 6 minutes.
Serve on a whole grain bun (aim for a bun that has 2-4 grams of fiber) and your toppings of choice. Try adding romaine, sliced tomatoes, white onion avocado and barbecue sauce!