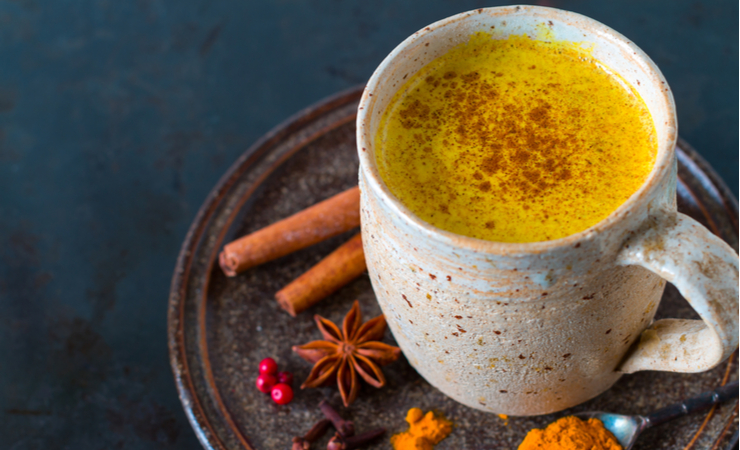 Directions
Place cinnamon and ginger in a pot with hot water just brought to the boil
Steep for 3 minutes.
Add turmeric, coconut milk and coconut palm sugar (if using) and bring to a simmer.
Remove from heat.
Whisk well/stir.
Strain turmeric mixture while pouring the tea into mugs.
Sprinkle with cinnamon or grated fresh nutmeg on top.
Garnish with a cinnamon stick.