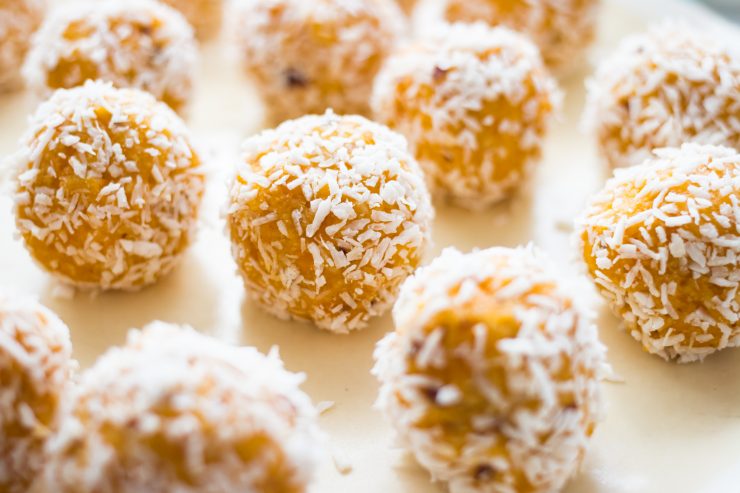 Directions
Turmeric is a SUPERFOOD for so many reasons, but we love it for its anti-inflammatory and analgesic properties. Turmeric contains inhibitors that block the action of the COX-2 enzyme, which is an enzyme that can increase pain and inflammation.
One easy (and delicious!) way to get turmeric into your diet is by making energy balls! These little guys can be your next snack, breakfast, or dessert! In addition to containing turmeric, they are a rich source of fibre, vitamin C, omega-3 fats, and protein.
Soak dates in hot water for 20 minutes. Once softened, drain them, save the water, and add dates to a food processor.
Add all other ingredients to the food processor and process until a doughy consistency is reached. Add 1 tablespoon of the saved 'date water' to add a little moisture to the mixture.
Using a small spoon or scoop, roll the mixture into balls. Gently roll these in shredded coconut and place on the baking sheet.
Store energy balls in an airtight container in the fridge until serving. Can be kept in the fridge for 2 weeks or frozen for up to 3 months.