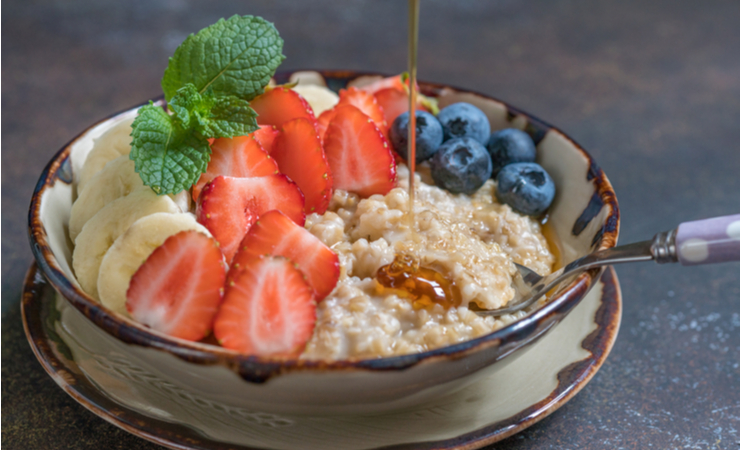 Directions
1. Add oats, grated apple, and frozen berries to a small pot and cover with almond milk or water.
2. Bring to a boil, then turn heat to medium-low and cook oats for 10-15 minutes or until desired tenderness is reached.
3. Remove from heat and add to a bowl. Add more milk if desired and top with banana slices, ground flax seed, and hemp hearts.
4. Optional: Add 1 tsp cinnamon and stir to mix thoroughly.
*If you do not have a fresh apple on hand, substitute with unsweetened apple sauce (1/2 cup or as much as is desired for added sweetness).