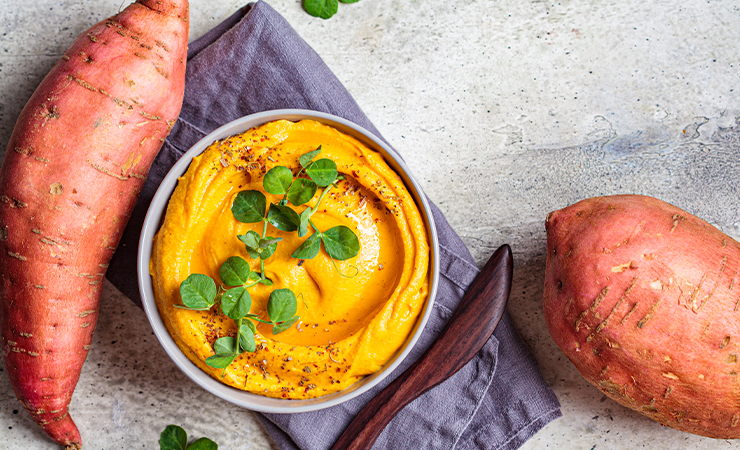 Directions
Preheat oven to 400F. Use a fork to poke a few holes in the yam. Bake on a baking sheet for 35-45 minutes or until yam is cooked through.
Cool yams. Once cooled remove the skin and in a bowl mash the yams, set aside. Peel and crush garlic.
Add all ingredients to a blender. Blend until smooth. If mixture is not blending add 1 tbsp. of water at a time to blend until smooth. Add cumin and chipotle for added flavour!
Serve with crispy pita, crackers, raw vegetables, use as a spread on sandwiches or water down slightly and use as a sauce on noodles.
Store left over hummus in a container in the fridge for up to one week.