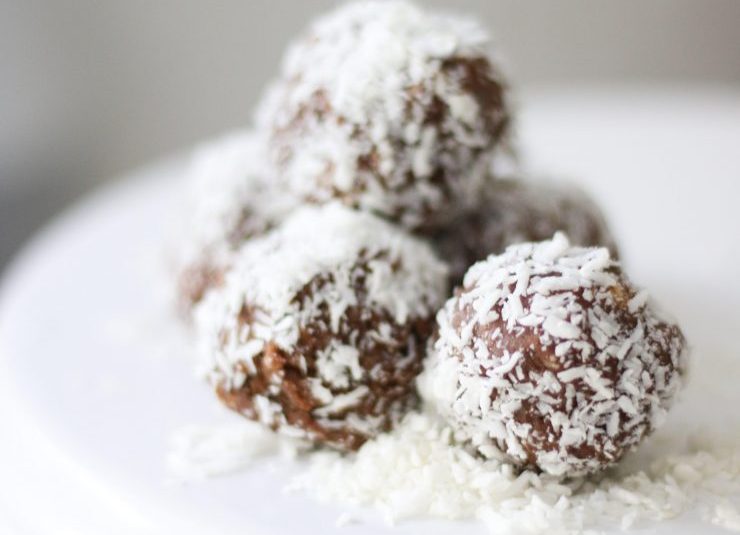 Directions
Photo and recipe courtesy of the Cake Mama. Visit her website here!
Using a food processor or high powdered blender add ingredients in the order listed and blend until a dough forms.
Using a 1 tbsp scoop, scoop dough into little balls (roll between hands) and then roll in bowl of shredded coconut
Keep refrigerated in an airtight container for up to 7 days.