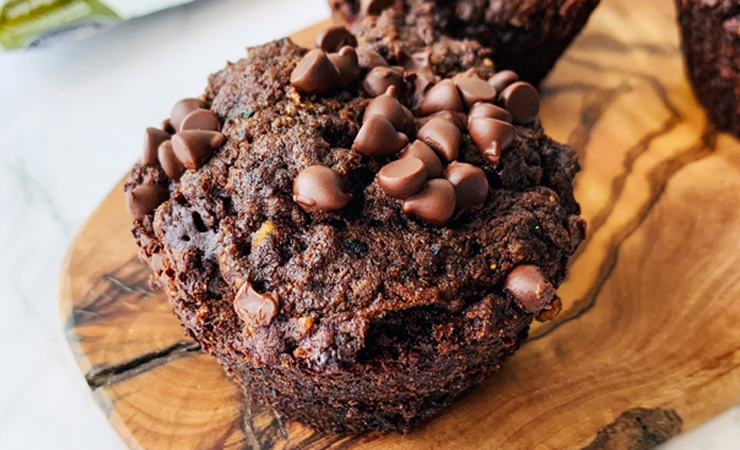 Directions
1. Preheat your oven to 350
2. Combine sprouted chia flax with water and let sit while you get your other ingredients ready
3. In a large bowl, combine all of your dry ingredients
4. Add your wet ingredients including your grated zucchini to your sprouted chia flax 'egg' mix. If using eggs, make sure your coconut oil isn't too hot before incorporating it with your wet ingredients to avoid cooking the eggs!
5. Mix your wet and dry ingredients together until combined
6. Fold in chocolate
7. Spoon your mixture into a greased muffin pan
8. Bake for approximately 20 minutes or until a toothpick or knife comes out dry
9. Allow to cool before removing from muffin tin
10. Store in an airtight container for up to one week or try freezing them for up to one month!