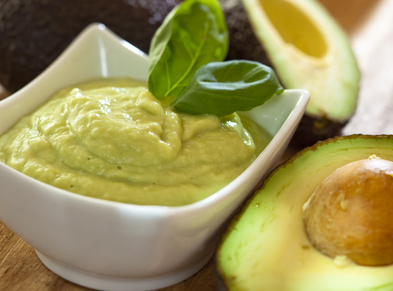 Now that it's the Christmas season, you may be feeling a little guilty about eating so many "treats". Not to worry, Chef Antonio has come to the rescue with this holiday mousse. Trust us, your body will thank you. Happy Holidays everyone!
Directions
1. Soak macadamia nuts overnight if possible.
2. Puree nuts in blender or food processor, and add all ingredients except the red pepper and sesame oil. Blend for approximately 2 minutes until very frothy.
3. Garnish with diced red pepper and sesame seed oil. This mousse can be eaten on its own as an appetizer or used as a dip for your favorite veggies.
Serves 4