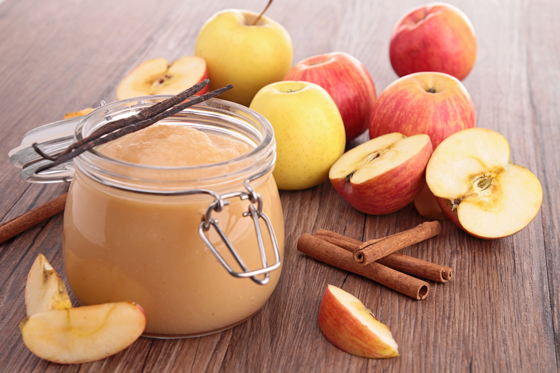 Directions
Directions
Place the apples in a large heavy-bottomed pot. Add the water, maple syrup and spices and bring to a boil.
Once boiling, reduce heat to a simmer and cook until apples are tender, adding more water if necessary, stirring frequently. When tender (about 15-20 min), remove from heat. If you like a chunky sauce, mash with a potato masher until you have the consistency you like. For a super smooth apple sauce, puree in your food processer
Add the lemon juice or apple cider vinegar and adjust seasonings if desired.
Serve apple sauce straight up, layer it with yogurt and granola for a healthy parfait, mix in your oatmeal or serve over ice cream for easy apple pie in a bowl!