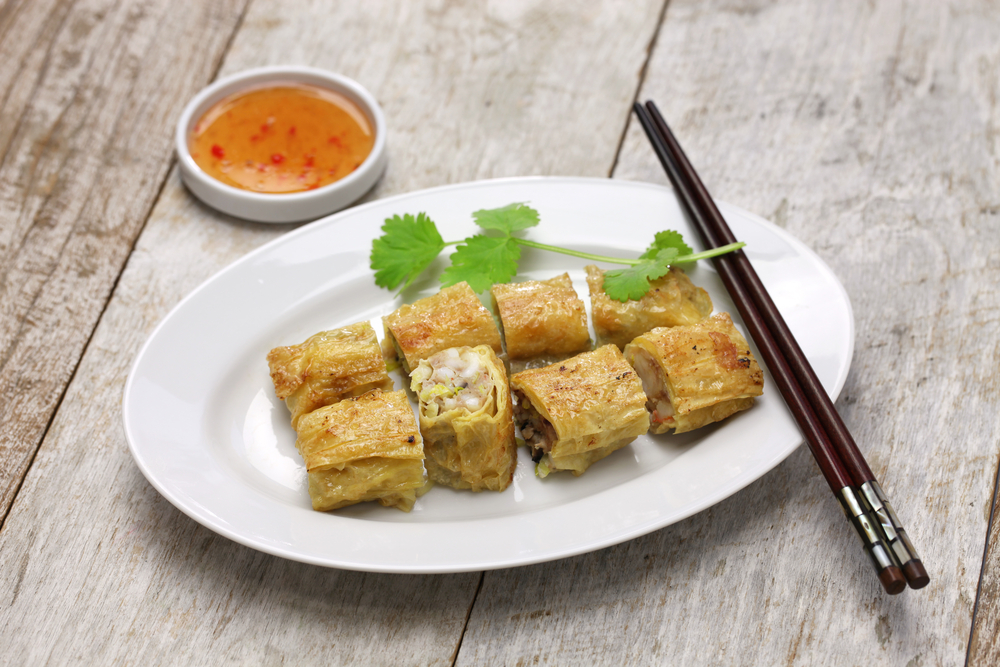 Choices Family Recipe - China
Directions
Heat oil, fry shallots garlic until they turn lightly brown, then put mushrooms, in and stir for a minute. Add carrot, bean sprouts and cabbage. Add salt, sugar, white pepper, sesame oil and 3 tbsp of chicken or vegetable broth. Keep flipping and turning until the vegetables are tender. Mix the water with arrow root starch and stir. Set aside.
Wipe the bean curd sheet with a clean cloth. Put one on the work surface. Put 3 tbsp of filling on the bean curd sheet, sprinkle a bit of cilantro and start to roll. Close both edges to prevent leakage of filling. Then finish rolling the wrap. Repeat with remaining 7 pieces of bean curd sheet.
Heat 1 tbsp of oil and pan fry the rolls until it turns lightly brown. Set aside. Divide each roll into 4 portions.
Meanwhile, make the seasoning by mixing 1 cup of chicken or vegetable broth with 2 tsp of arrow root starch. Cook to boil. Pour over rolls and serve.