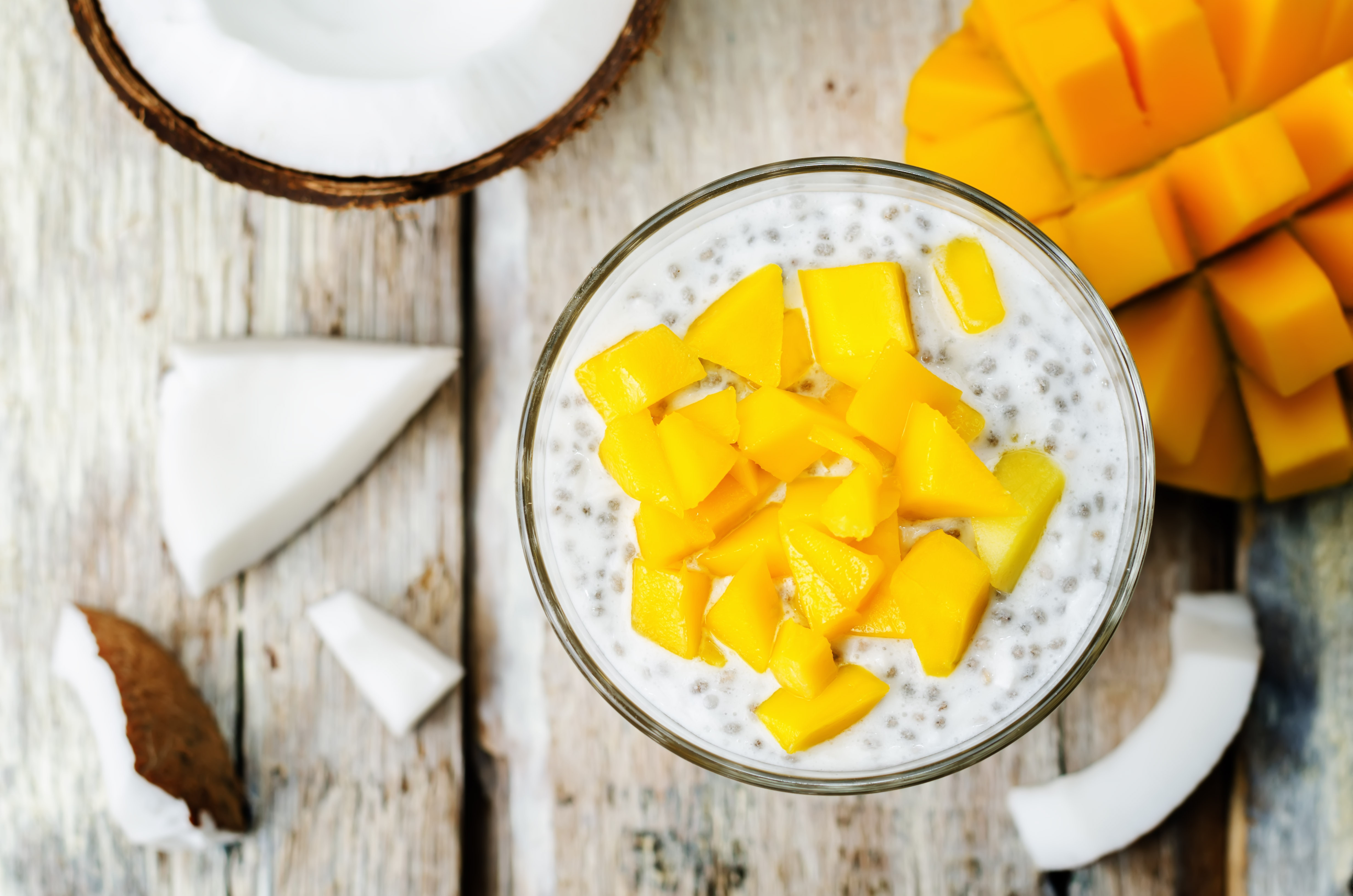 By Choices Holistic Nutritionist Elizabeth Whalley, RHN
Directions
Add content of tea bag, coconut milk and half of the mango to a blender. Blend on high until smoothie.
Dice remaining mango into bite size pieces.
In a container, combine mango, chia seeds and coconut milk mixture. Let sit for 15 minutes or overnight to allow chia to absorb moisture.
Divide into four containers and top with additional mango and coconut flakes.
Nutrition Facts per serving:
Calories 264, Fat 17g, Carbohydrates 25g, Fibre 12g, Sugar 13g, Protein 6g, Sodium 8mg, Potassium 331mg
Packed with MighTEA nutrition:
With bountiful mangiferin, a powerful antioxidant found in both mangos and coffee leaf tea, this recipe not only has anti-cancer effects, but also supports blood sugar balance and heart health.
While sipping a cup of tea is great, consuming the whole tea leaf means your getting even more of the health benefits.
By enjoying the coffee leaf tea in your breakfast you will reap the mighty metabolism boosting benefits of chlorogenic acids – the same as those found in green tea.