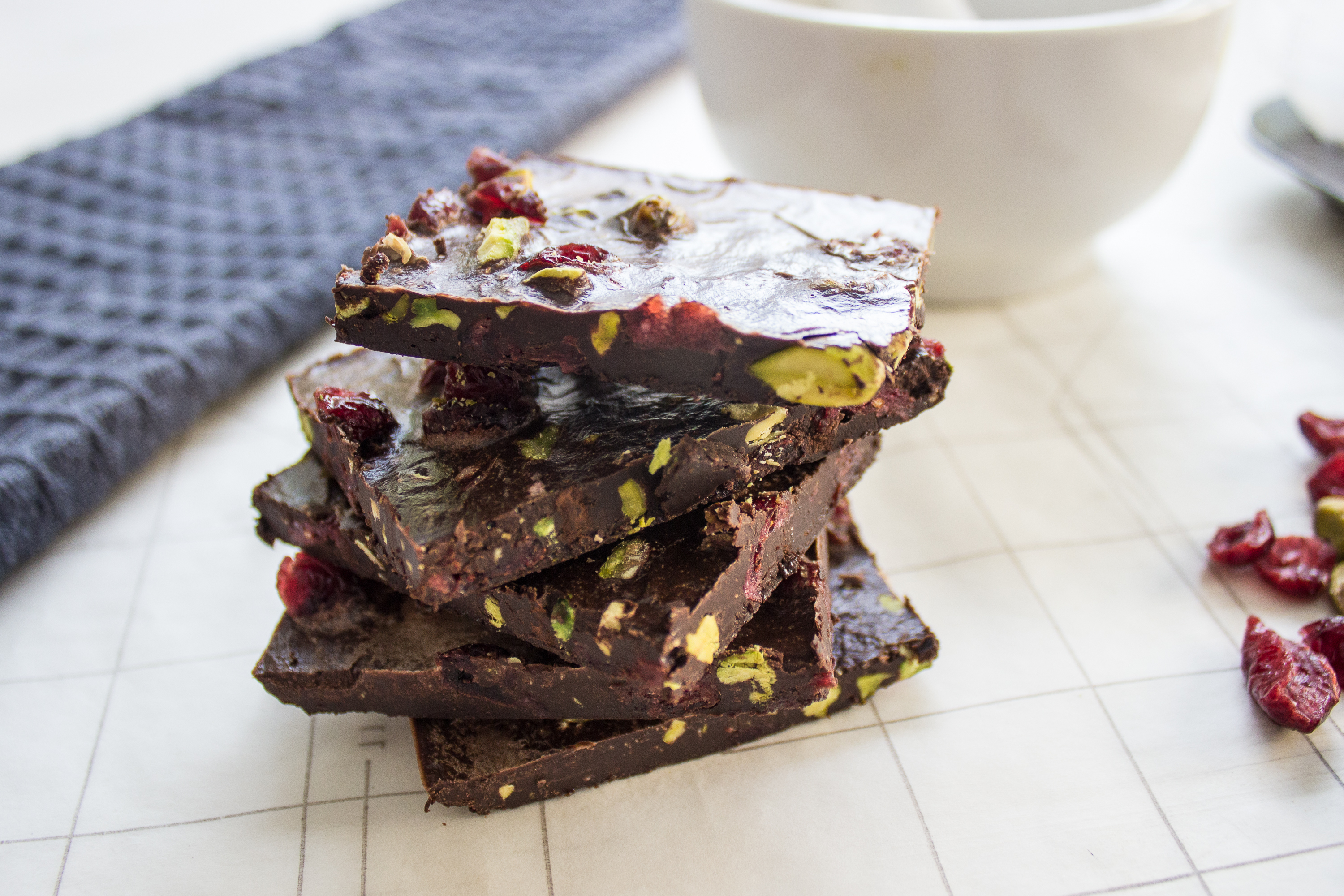 By Rachelle Duckworth, RD(t) Choices Markets
Directions
1. Microwave chocolate for 1-1.5 minutes in a medium sized microwave safe bowl, stopping at 30 second intervals to stir and ensure the chocolate isn't burning.
2. Remove from microwave and add chia, hemp and pumpkin seeds. Stir until evenly mixed.
3. Chop tart cherries and crystalized ginger in to small pieces (roughly fourths or smaller).Stir in half of the cherries and ginger.
4. Line a baking sheet with parchment paper. Pour mixture on to parchment paper. Spread evenly so mixture is about 1 cm thick. Top with remaining cherries and ginger. Optional, top with coconut and a sprinkle of sea salt.
5. Refrigerate for 2 hours. Remove from fridge and brake into roughly 3 cm by 3 cm squares.