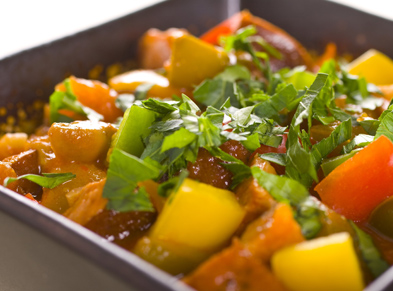 A lovely vegetarian stew that will provide a nice warm feeling on those cold evenings. Add in spicy sea salt for that little bit of zip.
Directions
– Place all the ingredients, less the vinegar, into a large stewing pot.
– Cook at a low heat for 15 minutes.
– Add the sherry wine vinegar and cook for another 30 minutes.
– The stew is best if left to rest for 4 to 6 hours at room temperature.
Reheat to serve.