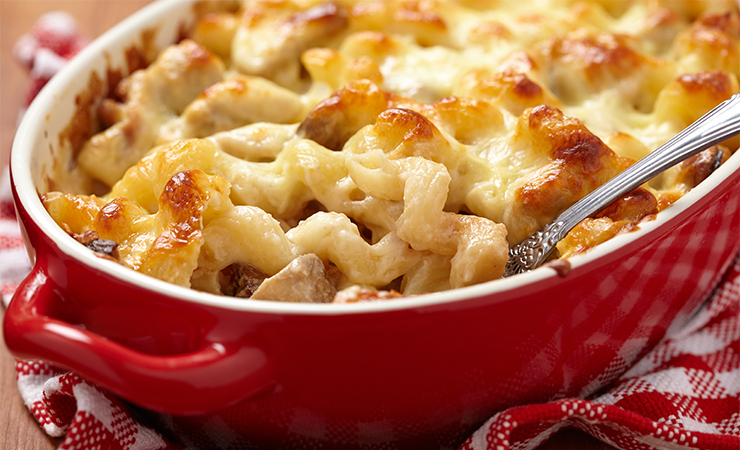 Directions
Preheat oven to 375°F.
In a large heavy-bottomed pot, bring whipping cream to a boil, stirring occasionally. Reduce by half, approximately 45 minutes, then turn the heat to low to keep warm.
Fill a large pot with salted water and bring it to a boil. Add potatoes and when the water returns to a boil, add the pasta. Cook until pasta is done.
While pasta is cooking, stir the cheddar and half of the Parmigiano Reggiano into the cream until it melts. Mix in the fresh ground black pepper and truffle oil. Note: taste this mixture to see if you'd like to add more truffle oil. If you do—add more in minimal amounts as the flavour of the oil is strong and can easily overpower.
Strain pasta and potatoes and add to the cheese sauce, mixing until everything is coated. Check for seasoning and pour into an oven safe dish. Top with remaining Parmigiano Reggiano and bake for about 30 minutes or until brown on top.
Serves 8