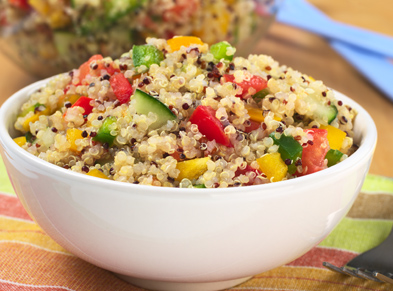 Enjoy a protein-rich salad with a nice combination of nuts and vegetables. Lemon juice can be added for an extra burst of flavour.
Directions
– Rinse Quinoa thoroughly in cold water.
– Cook in boiling water until tender, drain, and rinse with cold water.
– In a large bowl, mix other ingredients into cooled quinoa.
– If desired, add lemon juice to taste.
– Leave in fridge overnight.
Serves 6-8 as a side dish