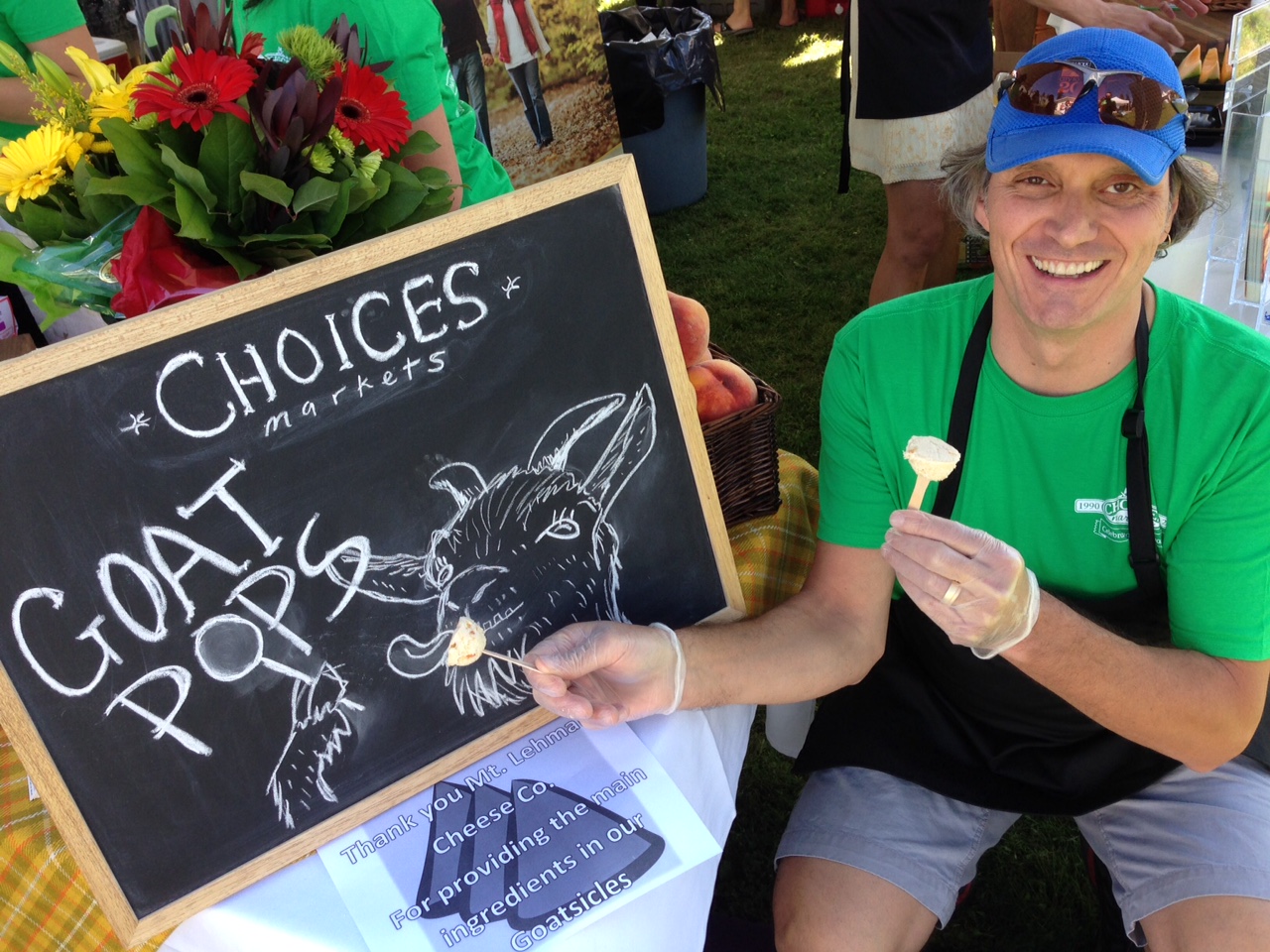 Directions
Chef Antonio's Mt Lehman Goatsicles were such a hit at Feast of Fields Okanagan 2015, that you might not have been able to try one. We ran out about halfway through the event! You can try and recreate the magic at home with this recipe.
Finely dice all fruit and put aside.
Mix: Honey, lemon juice, lemon zest and ginger (ginger can also be grated), cinnamon. Mix until honey is dissolved.
Mix: Goat cheese and coconut cream without over working. Coconut should be at room temperature, goat cheese at refrigerated temperature (not too warm, but solid and not melted).
Combine lemon honey mix and coconut goat cheese mix. Once they are well mixed, add diced fruit a little bit at a time until it is all incorporated.
Use a ice cream scoop to make small balls of mixture. Place on to parchment lined baking sheet. Put into fridge until goatsicles are firm, then place sticks in. After sticks have set, place deep into freezer to fully harden. If you need to store for longer, pack the goatsicles in a sealed container.