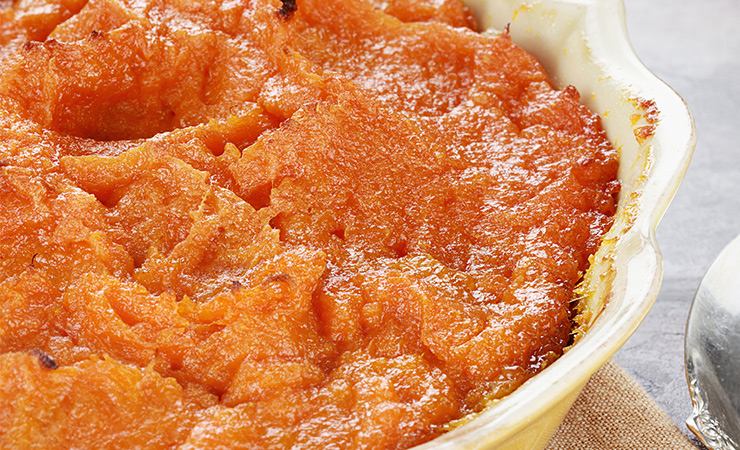 Directions
Preheat oven to 400º farenheit
Fill a large pot with water. Add salt and yams. Boil until tender then mash. Taste and add more salt if necessary. Set aside.
In a large skiller, heat 2 tablespoons of oil over medium-high heat. Sauté carrots, onion and celery for about ten minutes. Min in the mushrooms and miso. Cook for another 10 minutes while stirring in the wine a little at a time. Add paprika and beans. Pour in the water a little bit at a time and mash beans as you go. Cook for about 15 minutes or until heated through. Season with salt to taste.
Transfer the mixture over to an 8-inch by 8-inch oven-safe glass dish. Sprinkle frozen peas over the vegetable mixture and top with the mashed yams. Brush the tops of the yams with the remaining tablespoon of oil. Bake for 30 minutes and serve hot.
Serves 6