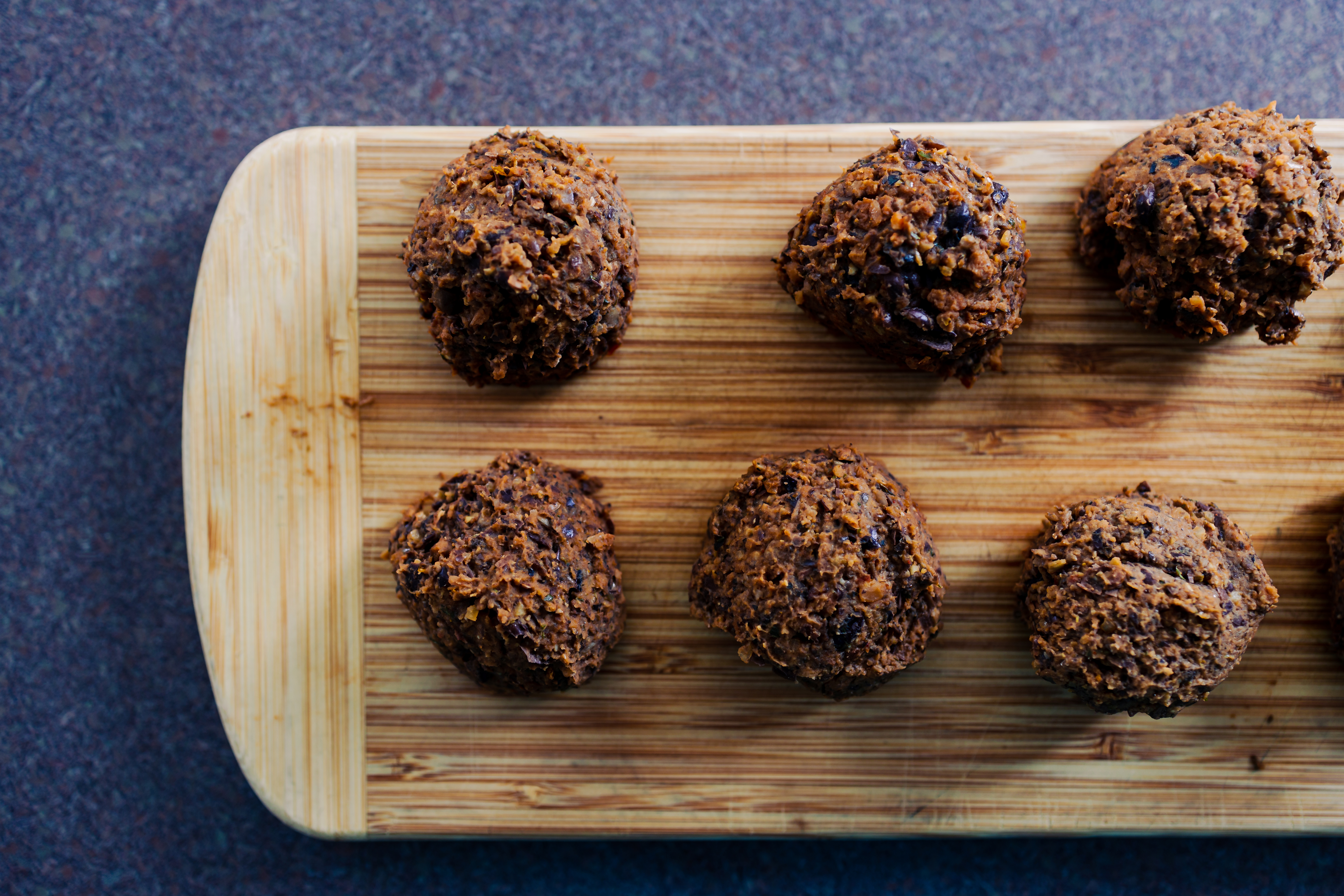 By Rachelle Duckworth, RD(t) Choices Markets
Directions
1. Pre-heat oven to 350F.
2. In a large frying pan, heat pan to medium heat then add olive oil. Add mushrooms, onion and garlic. Sautee until onion is cooked through, 5-7 minutes. Add cooking sherry, kale, walnuts herbs and salt and pepper. Cook until kale has wilted, 2-3 minutes. Remove from heat.
3. Add mixture to a mixing bowl, mash in lentils. Add nutritional yeast, oat flour and ground flax. Stir mixture so ingredients are evenly dispersed.
4. Line a baking sheet with parchment paper. Roll mixture in to "bite-sized balls". Place balls on baking sheet and bake for 15 minutes. Remove from oven and flip over the balls, bake for another 10 minutes until golden brown and firm to touch.
5. Enjoy with a homemade cranberry sauce or spicy maple Dijon mustard.
Serves ~12 (two balls/person)