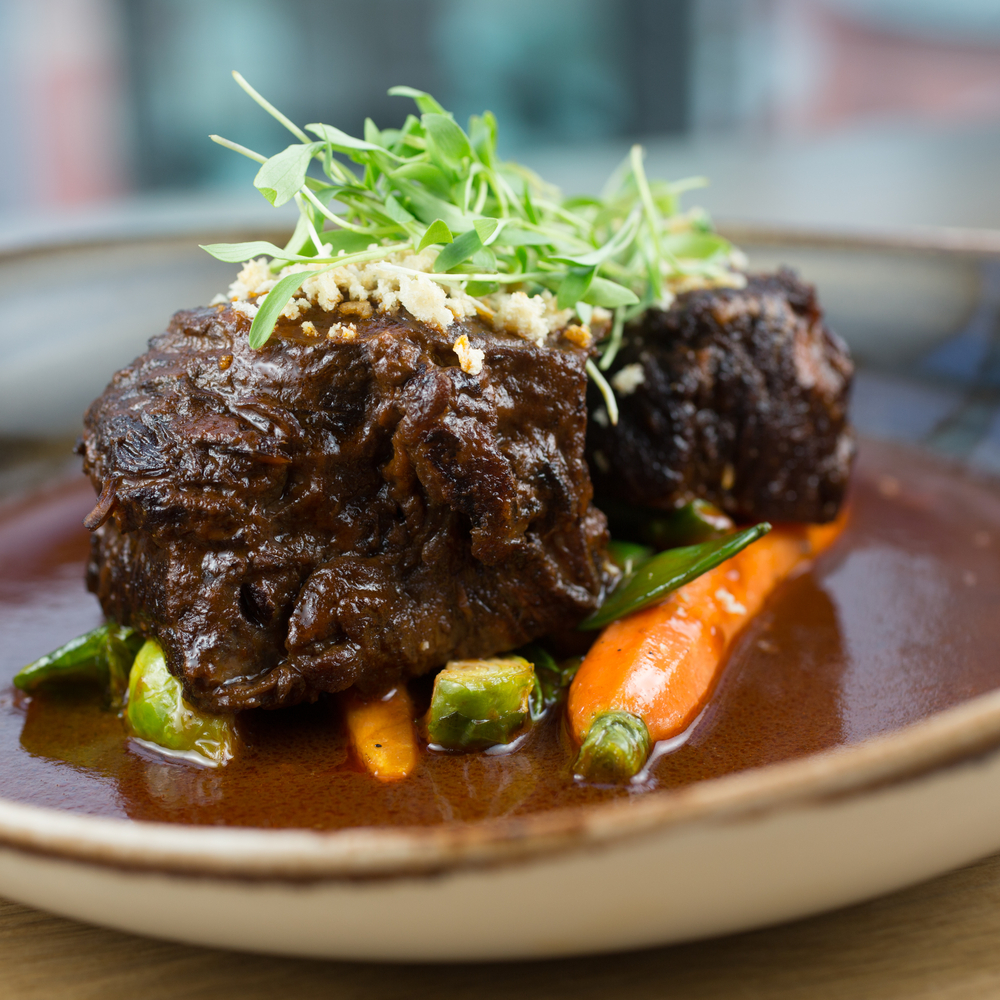 By Choices Nutritionist Elizabeth Whalley, RHN
Directions
Pat short ribs dry with a paper towel. Season with salt and pepper. Add oil to a Dutch oven or heavy bottomed sauce pan and heat oil over medium high heat. Brown ribs on all sides and remove from pan. Add onion, celery, carrots and sauté until translucent, making sure to scrap bottom of pan. Add garlic and deglaze pan with red wine using a whisk. Lower heat and let simmer until liquid has reduce to half.
Preheat oven to 350°F. Add ribs back to pan, ensuring they are submerged. Topping up with up to 2 cups water if necessary. Cover with lid or aluminum foil and bake in oven for 2 1/2 hours.
Remove from oven and ensure the ribs are fork tender, if not retrun for another 30 minutes. Once ribs are tender, remover herb sprigs and bay leaves from pan and let rest for 10 minutes. Serve over a bed of mashed cauliflower or roasted vegetables – don' forget the pan sauce!