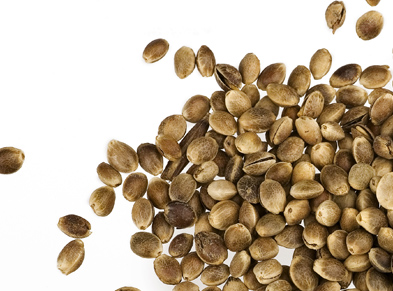 Nothing says Halloween like cookies and other baked treats. But this season, why not create a healthy alternative that's just as delicious?
Directions
1. In a food processor, blend apricots and coconut oil for about 30 seconds.
2. Add orange zest and cocoa powder, pulse for a few seconds.
3. Add cocoa nibs and hemp nuts, process until a ball starts to form.
4. Scoop mixture into the middle of a wax or parchment paper sheet. Fold paper over mixture and begin to roll slowly back and forth to form a cylinder about 6 or 7 inches long, about 1 to 1 1/2 inches in diameter.
5. Open paper and sprinkle part of the chia seeds on top, roll a bit further. Sprinkle the remainder of chia seeds on top and roll until all seeds have coated the outside of the roll.
6. Refrigerate, slice and serve.
Note: If you prefer, refrigerate the cylinder before coating with seeds then slice into 1/4 inch slices and roll into individual balls. Coat each individual ball with chia seeds or your favourite crushed nuts.