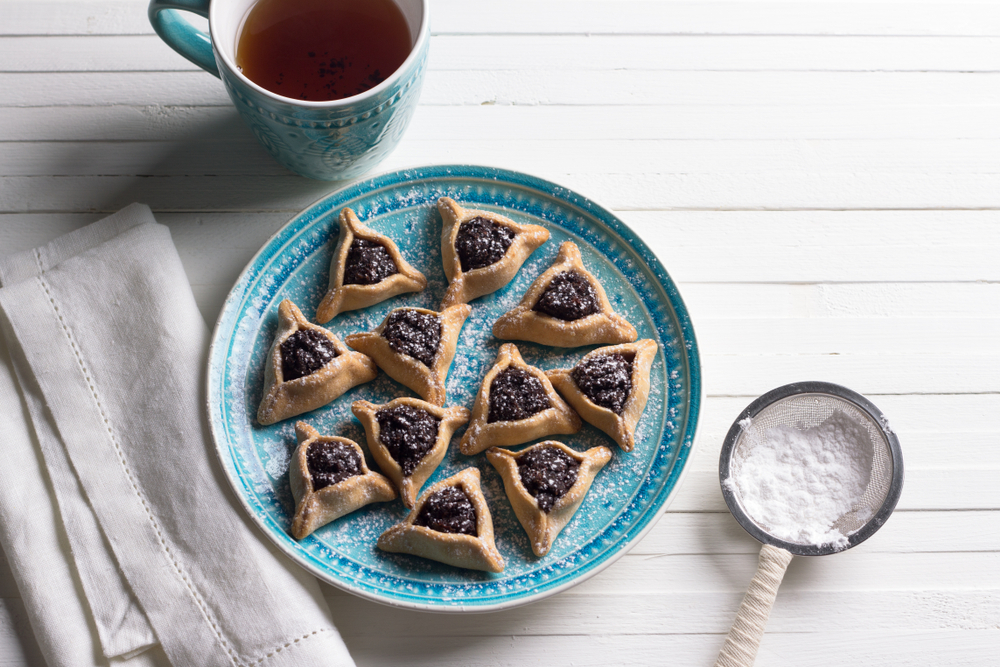 Choices Family Recipe - Israel
Directions
Prepare the dough by mixing all ingredients by hand in a bowl so that you can roll it into a ball in your hands without it sticking.
Knead and roll to a ¼" thickness on a floured surface. Cut circles by using the opening of a standard jar or round cookie cutter.
To make filling, combine all filling ingredients in a saucepan and bring to a boil. Boil for 2-3 minutes, stirring constantly. Let cool.
Put a small scoop of filling into the middle and pinch the corners together to create a triangle. Brush with a beaten egg. Bake on a lightly greased baking sheet at 350 degrees for 15-20 minutes or until golden brown.