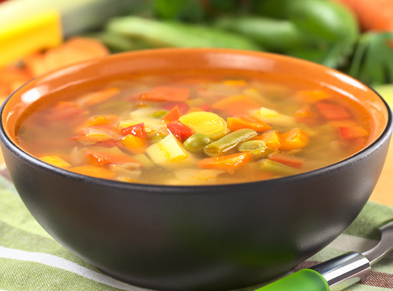 This wonderful blend of organic vegetables proves that even healthy foods can taste great.
Directions
– Heat 1 Tbsp. broth in a soup pot; add onion, garlic, green pepper, and tomatoes.
– Sauté for five minutes.
– Add chili powder, broth, zucchini, and greens.
– Cook for five minutes.
– Add beans, corn, chilies, oregano, and cumin.
– Bring to a boil, reduce heat and simmer for 15 minutes.
– Add cilantro, salt, and pepper.
Serves 6