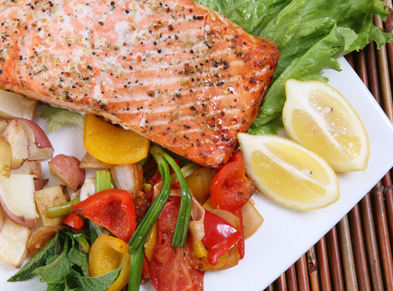 Delicious with exceptional nutritional value found in few other foods (omega 3 fatty acids), the lovely pink-hued salmon is always a favourite among fish lovers and enjoyed even by those who are not always fond of fish.
Directions
– Place Salmon fillet in a large piece of tinfoil.
– Arrange onion and lemon slices over top of salmon.
– Sprinkle on garlic, ginger, and dill.
– Squeeze lemon on top.
– Wrap Salmon tightly in foil.
– Bake at 325° for approximately 45 minutes, or until Salmon is cooked through.
Enjoy!