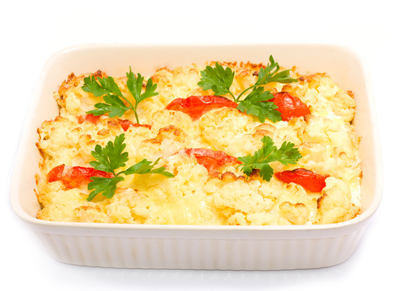 Looking for something healthy and delicious to cook for your loved one this Valentines? Look no further than Chef Antonio's newest creation. Potatoes are rich in carbohydrates that help boost your brain's serotonin levels - a chemical that controls one's mood, appetite, sleep, and even learning ability. Now that's showing you care!
Directions
Slice onions and lay on the bottom of 9×12 baking dish. Slice potatoes, mix potatoes with olive oil, grated pecorino, oregano and parsley, and place over top of onions. Pour 2 cups of water over potato mixture. Slice romas and layer them on top of potato mixture. Bake at 420 degrees for 40 minutes, or until potatoes feel soft.
Serve hot. Excellent reheated in the oven or sautéed!
Serves 5