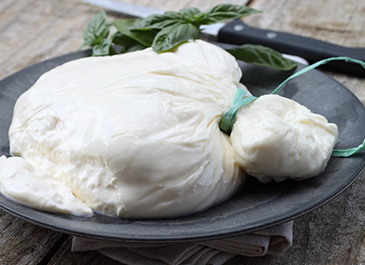 Directions
Wash and core tomatoes. Squeeze out and discard seeds and extra juice. Set tomato shells aside.
Put olive oil and garlic in blender and pulse until blended. Add one tomato at a time and blend until completely pureed. Add basil and salt and blend until pureed.
Toss with cooked pasta and plate. Top with fresh burrata and serve.
To learn more about this delicious cheese, check out Chef Antonio's article here.