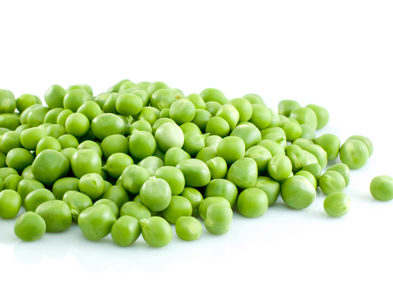 This delicious and healthy alternative to mashed potatoes should be a staple at your next holiday meal and will become a fast family favourite. By Meeru Dhalwala & Vikram Vij.
Directions
Place split peas in a medium pot with the water and soak for 2 hours. Then bring them to a boil on high heat. Reduce the heat to low, cover and simmer for 15 to 20 minutes. Most of the water should have been absorbed, but the peas should be cooked and moist with a little water still in the pot. Cook longer or drain if there is too much water in the pot. Remove from the heat and allow to cool for 30 minutes.
In a medium frying pan, heat oil or ghee on medium-high for 45 seconds. Add onion and sauté for 5 minutes, or until golden. Add garlic and continue to sauté for 2 to 3 minutes, or until golden. Add jalapeno, salt and spinach. Stir well and cook for 1 minute or until spinach wilts. Set aside to cool for 15 minutes.
Once the split pea and spinach mixtures have cooled, puree each one separately in a food processor. Process split peas until smooth, spinach until roughly pureed and slightly chunky. Combine the two and stir in the sumac and mint.
Serve with Pork Tenderloin with Glazed Oranges or any chicken, fish or beef dish that you'd usually serve with mashed potatoes.
Will keep refrigerated in an airtight container for 4 to 5 days.
Makes 6-8 servings
Reprinted with permission from Vij's At Home: Relax, Honey, copyright 2010 Meeru Dhalwala and Vikram Vij, published by Douglas & McIntryre 2010.