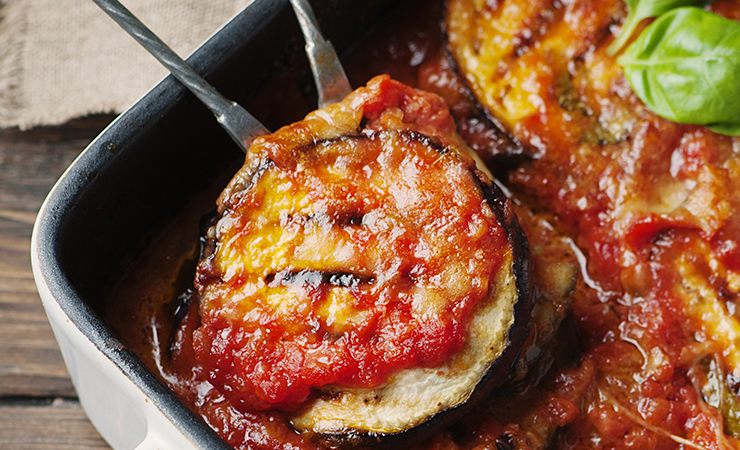 Directions
Directions:
1. Heat olive oil in a large non-stick frying pan on medium-high heat.
2. Pan fry eggplant until golden brown on each side. Remove eggplant from frying pan on to paper towel.
3. In same frying pan, brown tofu on both sides. Remove from frying pan.
4. In a small bowl combine tomato, garlic, oregano and a pinch of salt.
5. Assemble on a baking sheet by layering one slice of tofu, then a small amount of diced tomato, then a slice of eggplant, adding another small amount of diced tomato, and a slice of the mozzarella, and then folding the eggplant overtop of the tomato and mozzarella. Top with a heaping teaspoon of diced tomatoes and bake at 375˚F for 10-12 minutes.
6. Optional: sprinkle with parmesan cheese prior to baking.
Serve hot or at room temperature.