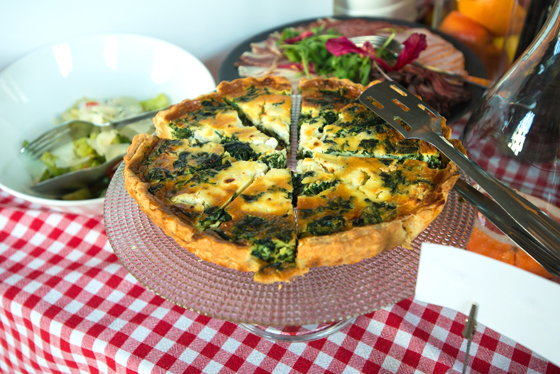 Directions
Combine Yams, Butter, Apricots, Sugar, Salt, Vinegar, Apple Juice and Rosemary in a small saucepan.
Over high heat, bring to a boil. Lower heat and simmer until yams soften up, approx. 5 minutes.
Chill completely.
Lay out filo pastry, one layer at a time, brushing each one with melted butter before stacking the next sheet on top.
Cut Filo pastry into 12 squares of about the same size.
Lay 1 square in each cup of a muffin pan and gently press them down to form bowls.
Spoon the filling into the pastry bowls until all used up, it should be 1.5 to 2 TBSP per each.
Top with the crumbled goat cheese and bake in a preheated oven at 350°F for 10 minutes or until pastry is golden brown and Goat cheese is fully softened.
Garnish with reserved Apricots
Serve hot or cold!
For those who are looking to make this light appetizer a little hardier, try it with Puff Pastry instead, it should be right beside the Filo in your favorite grocery store freezer section.