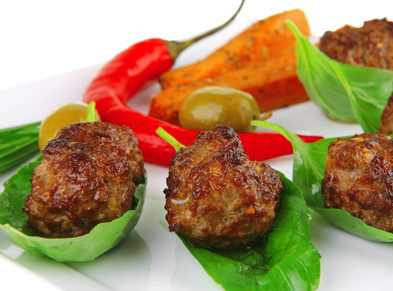 A lean alternative to beef, these meatballs not only taste great, but are high in protein. A four ounce serving provides 65.1% of the daily value for protein, along with 11.9% of the daily value for saturated fat, about half the amount of saturated fat found in red meat.
Directions
– Combine all ingredients except olive oil in a bowl
– Shape into one inch round balls
– Heat olive oil in a non stick frying pan
– Cook meatballs over medium heat until browned all over and no pink is left inside
– Serve as an appetizer with your favourite sauce
Enjoy!