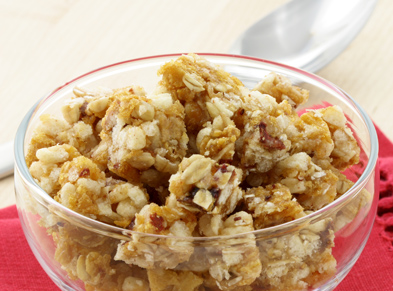 A tasty recipe that features a hint of vanilla and cinnamon. A perfect addition to fat-free yogurt for a nice afternoon snack.
Directions
– Combine oats, oat bran, flax and nuts/seeds in a large baking pan.
– Mix together honey, apple juice, cinnamon, and vanilla.
– Stir into oat mixture.
– Bake at 375° F for 20 to 30 minutes, or until dry and browned. Stir occasionally.
Check other homemade granola recipes:
Super Granola recipe
No Bake High Protein Granola Bars Recipe